Joleen Tafoya
Joleen grew up spending summers in the majestic mountains of Jackson Hole, Wyoming and winters in the desert of Palm Springs, California riding horses, enjoying family and being active outdoors. She gained a passion for health and wellness at a young age, but it wasn't until after spending almost 15 years in the financial world before Joleen re-located with her children to the Central Coast of California to pursue a new path in bodywork.
She is now an experienced practitioner with a healing touch. Her services are extremely unique and effective. She is a graduate of California Holistic Institute in massage and is trained in several modalities. Joleen has the ability to connect with the body and is guided by her intuition using techniques based on structural integration, visceral manipulation, and neuromuscular therapies with the intention of balancing the nervous system with the muscular and skeletal systems.
Joleen's most pivotal training has been with Bob Cooley at the Genius of Flexibility in Santa Barbara and is an Affiliate Trainer in Resistance Flexibility & Strength Training (RFST or assisted stretching), a radical new dimension to physical therapy, yoga, and personal training. A technique where the fascial tissues are stretched while the person tenses and resists the elongation. This relieves chronic tension patterns of scar tissue, and dense fascia that is restricting your body. You will get immediate, cumulative and permanent increases in flexibility and strength, as well as leave feeling and looking great!
Joleen's mission is to support individuals in achieving life balance and vitality through personal wellness. A firm believer in the inseparable connection between body-mind-spirit, she is a proponent of bodywork for relieving physical, as well as emotional stress and strongly believes in the powerful combination of resistance stretching and massage as a viable modality for enhancing overall health and well-being.
"As we change our bodies, we change our lives and this in turn helps to change the world. I look forward to helping you achieve ease in movement." ~ Joleen
Katie Vermillion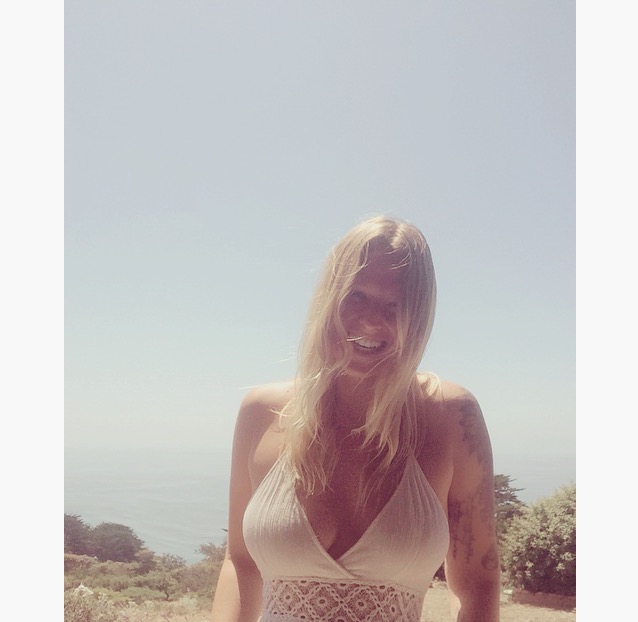 Katie grew up in Clovis, Ca where she spent summers up in the mountains exploring the great outdoors. Katie's love for nature took her all around the world traveling and learning after leaving her hometown.
After receiving her first massage in Thailand she felt an instant connection with body work. She saw and felt how much the healing touch overcame her body and left her feeling revitalized and healthy. She knew that this was a calling for herself to be able to provide that for people.
After returning back the states, 5 years ago, Katie settled down in San Luis Obispo, where she finally had the opportunity to get the training at California Holistic Institute in massage and start working towards a dream to create healing energy through body work.
For 4 years now Katie has been working as a Massage Therapist all over the county. Now settled in Cambria, CA she has finally found her new journey and path with Vyana.
" I truly look forward to creating a safe and loving environment and helping you reach your physical needs to start the natural healing process that comes with body work." - Katie